i-MEET – Educational Grant
Since January 2018, MedTech Europe regulations have prohibited member companies from directly sponsoring physicians to attend third-party organized educational events.
Restricted educational grants may be provided to conference sponsors to help off-set registration, travel and hotel costs for participants wishing to attend to the congress.
Divine [id] is a PCO and is an Ethical MedTech Trusted Partner, the certification initiative launched by Ethical MedTech (MedTech Europe's compliance portal), emphasizing our commitment to comply with the industry's ethical standards.
IMEET 2020 which will be held from September 16 to 18, 2020 has been assessed by Ethical MedTech's Conference Vetting System (CVS) and the Congress has been rendered compliant.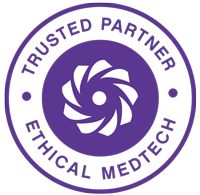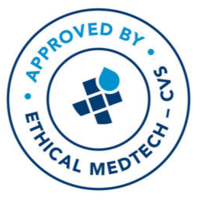 Our Industry Partners can issue us with an educational grant and we, the congress organizer, will select recipients based on criteria set by the Industry Partner. Companies will be able to define the type of recipients eligible for the grant but not name individual recipients.
Grants will cover the cost of registration, accommodation during the conference, and travel expenses.
Educational grants must be publicly disclosed, ensuring increased transparency of funds allocated to medical education.
Educational Grant Partners
We are working with industry partners to secure grant funding for iMeet 2020 and will publish a list of partners here as we receive commitment.
A list of last year's partners is below.
What will the grants cover?
Full registration (access-all-areas)
Up to 2 hotel nights (single occupancy, including breakfast)
A travel grant (economy flight/train)
I would like to receive an Educational Grant to attend this congress – what next?
Educational Grants will be available to sponsor your registration fee, transport and/or accommodation expenses. Register online, select individual registration and discover if you are eligible to benefit from a grant.
First and foremost , if you are a Physician you need to pay for a deposit of 300€ and if you are a Thesis Fellow or a Paramedic, this amount will be 150€ VAT included (Visa or Mastercard, bank transfer or cheque payable to France only).
This guarantee will be fully reimbursed after the congress, except if you are a no show or ask for a late cancellation less than 50 days before the event.
You will be allowed to select a congress registration fee, a hotel room and your travel arrangements only after your payment has been duly received in full.
You won't be covered for your accommodation if your home address is less than 50km away from the congress venue.
The grant can cover up to 2 nights at the Radisson Blu hotel. If you need to book additional nights or wish to book a double room, all the extra fees will be at your charge.
Past 60 days before the event, it will be possible to amend your accommodation providing there is availability. This cost will be at your charge.
We can make your travel arrangements. A coordinator will contact you in order to book your trip at the very latest 40 days before the event.
If your travel arrangements have not been made 40 days before the event, you will be reimbursed based on a maximum amount fixed by our team, economy class for flights, first class for railway.
If your ticket can be modified, less than 30 days before the event, any extra cost will remain at your charge.
If you are driving your own vehicle, you will be reimbursed based on the French taxable horse-power rating for a vehicle not exceeding 7 CV, car registration document to be provided, and the maximum amount reimbursed will be 300 €.
Only professional reasons will be accepted to perform any kind of travel or housing modification.
I'm an Industry Partner and would like to offer an Educational Grant for physicians to attend this congress – what next?
We offer a competitive package for Industry Partners, allowing them to offer grants for a chosen number of physicians from selected MedTech Europe countries.
Please email mburnier@divine-id.com for further information.
Note that in order to process grant contracts, criteria, selection and registration of individuals, we will be unable to accept any further grant submissions after July 14, 2020.